At STERIMED, we are convinced that dialogue, empowerment, and trust are vital for employee development, growth and performance.
Our working relationships are driven by respect, compassion and empowerment. We develop synergies and cooperation between all the teams in our organisation.
We foster trust by encouraging personal initiative, making employees individually responsible, and deploying subsidiarity and empowerment.
We have translated this mindset and determination into a concrete program called STERITEAM, with 5 main objectives:
Encouraging all our employees to collaborate among themselves,
Creating self-managing and customer-centric teams,
Enhancing our performances through flexibility, versatility, and individual initiative,
Boosting interdepartmental relations in the company,
Encouraging self-expression and personal initiative among our staff.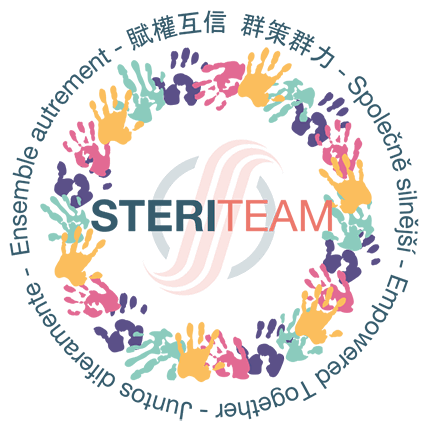 Therefore, no matter the continent you are working in and regardless of whether you are working in an office, in the field, on a production or distribution site, you have the opportunity to create your career, develop yourself, and grow professionally and personally.